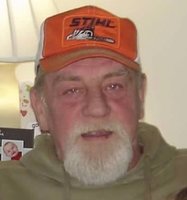 William Nelson
William R. Nelson, age 71 of Washington NJ passed on Wednesday December 16, 2020 at the Geisinger Medical Center in Danville PA. Born November 21, 1949 in Phillipsburg, NJ, William was the son of the late George and Vera Nelson.
Known by many as "Big Poppy", William had a, larger than life personality, with an even bigger heart. He loved hunting, fishing, cooking and spending time with his family and friends. His children and grandchildren were his most prized accomplishment's. He will be missed so very much but his memories will keep him alive in our hearts forever.
William is survived by his daughter Ashley Guarino and her husband Jeremy; son William Nelson and his wife Ashley; his five grandchildren, Georgia, Stella, Priscilla and Viola Guarino and William Nelson. Also surviving is his brother George Nelson and his wife Debbie
William is predeceased by his mother and father, and brother Dennis Nelson.
All services will be held privately at this time with a celebration in William's honor to be held in the spring.