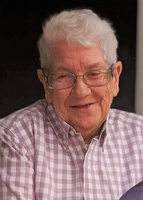 Frances Marie Jacqmein
Frances Marie Jacqmein, age 73, of Greer, SC passed peacefully on Thursday, December 31, 2020 in South Carolina. Frances was born March 27, 1947 in Union Township, NJ. She is the daughter of the late Mary Markulic.
Frances is survived by her daughter Sandra Pintande and son William R. Jacqmein and his wife Christy and grandson Rhys. Her beloved husband William L. Jacqmein Jr. predeceased her.
Friends may gather with the family on Saturday January 9th, from 1:00 pm until the start of the service at 2:00 pm at Knoll-DeVoe Funeral Home & Cremation Service, 142 West Washington Ave, Washington, NJ 07882. Burial will follow at Spruce Run Cemetery, Glen Gardner, NJ. To send condolences to the family please visit www.knolldevoefh.com