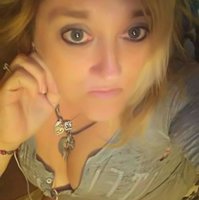 Betty-Jane Osburn
Betty Jane Osburn, age 49, of Hampton, NJ passed Friday, January 15, 2021 at St. Luke's Warren Hospital in Phillipsburg, NJ. Betty Jane was born May 20, 1971. She is the daughter of the late Eugene and Bonnie (Snyder) Osburn.
A proud mother and grandmother, Betty Jane was always the best person to go to for advice. She was very spiritual and enjoyed crafts, and spending as much time as she could with family and friends, she could always be found with one of her grandchildren on her hip. She was always willing to set her time aside if you needed someone to talk to. She was loved by so many and will be forever missed by everyone that knew her.
She is survived by her three children; son, Joey Dennis and his wife Missy of Tatamy, PA; daughters Jessie and Jewel Osburn of Phillipsburg, NJ; sisters Wendi Osburn and Meme Rivera; brothers, Ed Osburn, Victor and Midge Rivera. Also surviving are her grandchildren, Mariah, Jay Jay, Milyah and Nasir.
Betty-Jane was predeceased by her parents and brother Jose Rivera.
Relatives and friends may gather with the family from 10:00 am until the service begins at 11:00 am, on Wednesday, January 20 at Knoll-DeVoe Funeral Home & Cremation, 142 West Washington Avenue, Washington, NJ. Burial will follow at Musconetcong Valley Cemetery, Hampton, NJ.