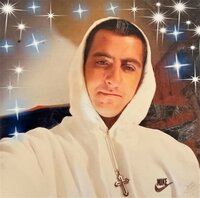 Allen Ralph Burd
Allen R. Burd, age 35, of Lebanon Township, NJ, previously of Mansfield Township, NJ for over 30 years, passed away Wednesday, November 17, 2021. Born September 4, 1986, he was the son of Margaret Burd and Harry Burd III. Allen was a 2005 graduate of Warren Hills High School. He worked for ACF Landscaping located in Washington, NJ.
Allen was an avid sports fan. He could often be found cheering on his favorite teams, the Mets and Cowboys. He enjoyed playing a good game of baseball and football. Known for his funny personality, Allen was always joking and making others laugh. He was kind and was loved by everybody. He loved his family fiercely and will be missed dearly.
Allen will be forever missed by his parents, Margaret and Harry Burd; sister, Rebecca and her husband Chuy; brother, Harry; niece, Rachel; nephew, Alex; family dog, Cali; uncle, Larry; cousins, Danielle, Lindsley, and Sarah; and many more aunts, uncles, and cousins.
All services were held privately by the family.