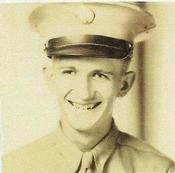 In Memory of
Carl Shotwell
1935 - 2019
Plant a Tree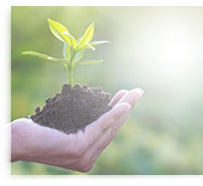 Obituary of Carl Shotwell
Carl R. Shotwell, 83, of Washington Twp. (Warren County) died Thursday, May 2, 2019 at the Good Shephard Rehabilitation Hospital in Bethlehem PA.
He was born in Phillipsburg, NJ on October 2, 1935. He was the son of late Judson and Kathryn Smith Shotwell.
Carl served in the US Army from 1958 to 1960.
He worked at M & M Mars in Hackettstown, NJ in the Steam, Air and Refrigeration Department for 38 years. After retiring, Carl worked for DeWalts Coachman Camper dealership.
Carl was a life member and 2-time past Chief for the Washington Township Fire Department in Washington N.J. Carl served in every office of the fire company including President, Secretary, and Treasurer. Carl began with the New Village Fire Company for a year, then moved to Washington Borough and was a member of the Borough Fire department. Carl transferred to the Washington Township Fire Department and was active for over 58 years. He was also a Commissioner of the Washington Township Fire District until his death. He was an exempt member of the WFTD, and life member of the NJ State Fireman's Association.
He was a member of the Ezzzz goers, a Coachman Campers Club, Carl coached little league Baseball, football and wrestling, He was a member of the Warren Hills Wrestling Club, M & M Retirees club, the Washington Township Seniors Citizens Club and the Oxford Senior Club.
Carl was a member of the United Methodist Church in Washington NJ. He served on the Board of Trustees and also had served as Head of the Churches Administration Council.
He is survived by his wife of 61 years, Carol Rush Shotwell, sons Carl Shotwell Jr. , his wife Cassandra of Long Valley NJ, Scott Shotwell and his wife Dianna of Alburtis, PA, daughters; Lisa Bennett and her husband Rob of Hillsborough, NJ and Kathryn McNew and her husband Art of Bangor, PA, Grandchilden; Jason McNew, Carl Shotwell III, Cassidy McNew, Courtney Bennett, Morganne Bennett, Blake McNew, Savannah Anderson, Alani Shotwell, Brady Shotwell, Calia Shotwell, and Colton Shotwell., brothers; Robert of Cabool Mo, and Thomas of Broken Arrow, Ok. He was predeceased by his brothers, Irving And Norman.
Visitation will be Sunday, May 5th from 1-3 and 6-8 pm at DeVoe Funeral Service, 136 West Washington Ave, Washington NJ 07882. Funeral Services will be Monday May 6, at 11AM in the United Methodist Church, 116 East Washington Ave Washington NJ. Interment to follow in the Montana Cemetery, Harmony Twp. NJ Fireman Services 7PM in Funeral Home on Sunday.
Donations in Carl's name can be made to the to the Washington Township Fire Department, P.O. Box 307, Washington, NJ 07882.
Share Your Memory of
Carl